Socks get lost, mixed up and are annoying to hang for drying. Socks are also a daily importance for every person in the northern hemisphere. They have become a fashion statement and the variety of colorful socks keeps growing and growing. In a project with Stephanus Werkstätten Berlin the task was to design something that could be manufactured in their Berlin workshops, run by people with handicaps.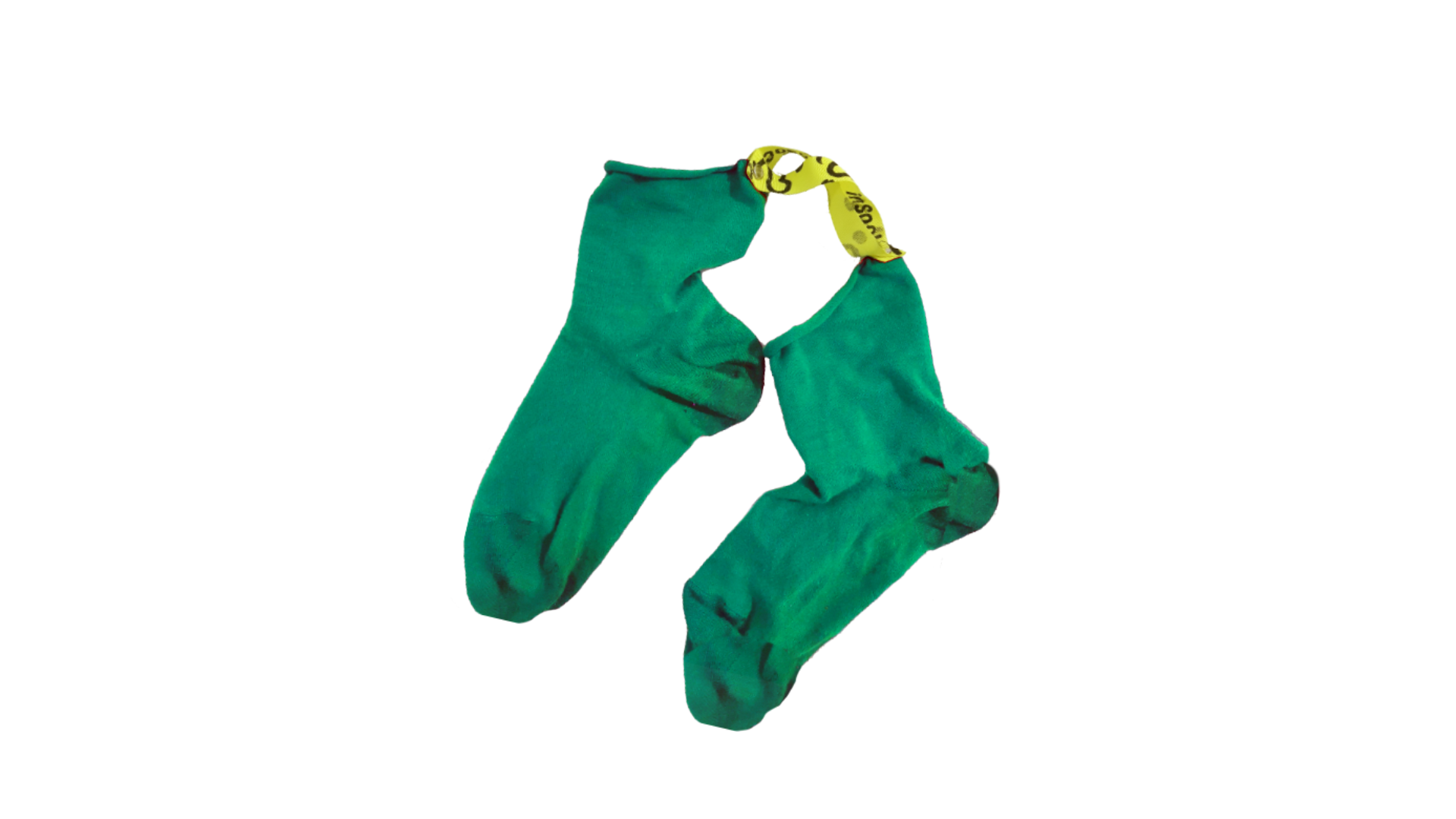 A simple loop attached to the back of the sock, which can be opened and closed. You can attach one sock to the other so they don't lose each other in the washing mashine and as an added bonus you have a handy drying help.
The loop is printable and is the perfect place for a funny word, a company logo, an emoji.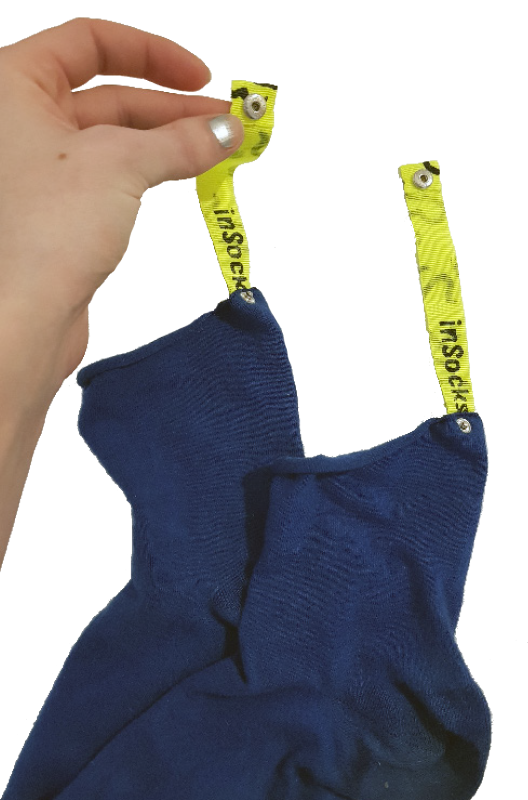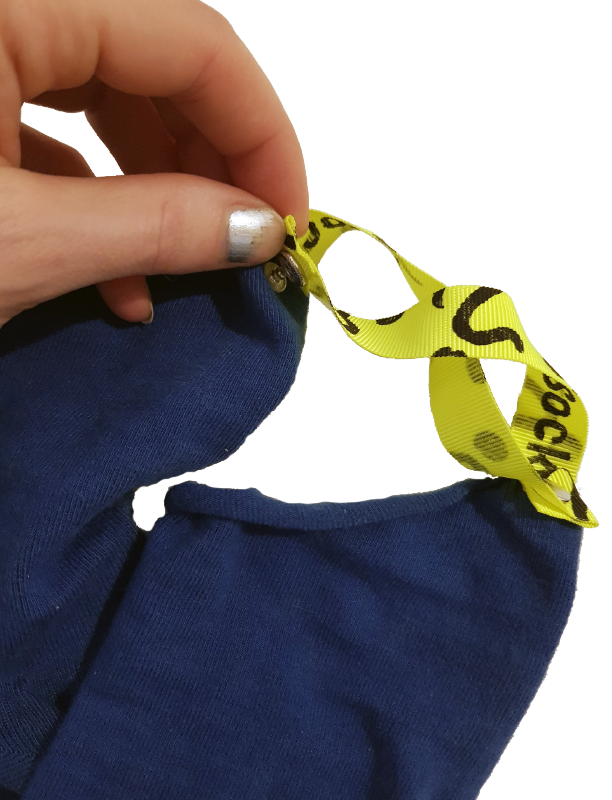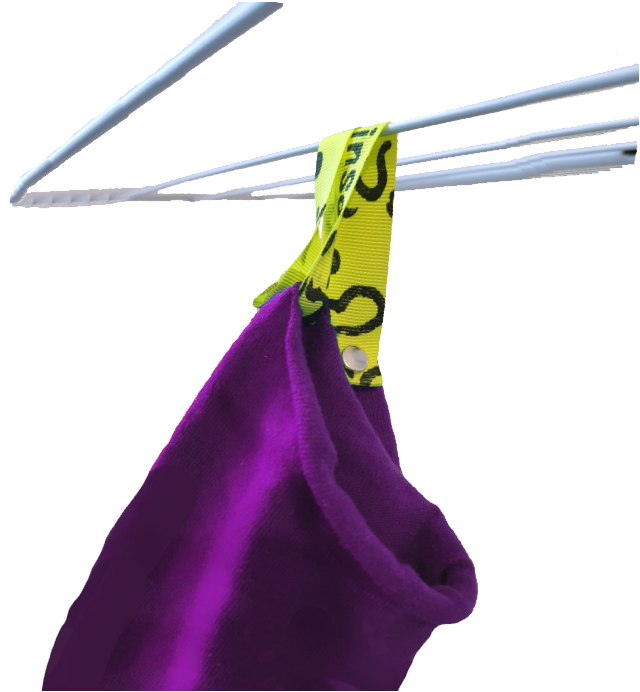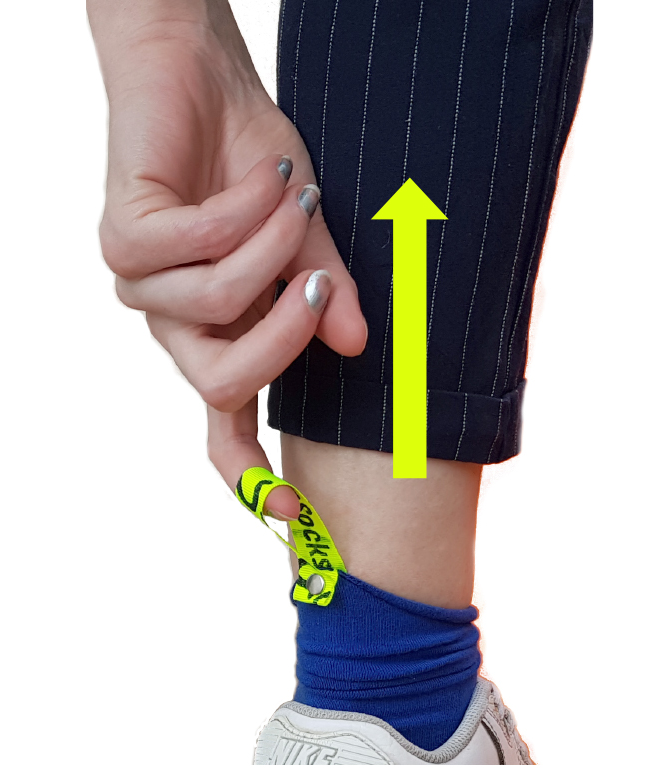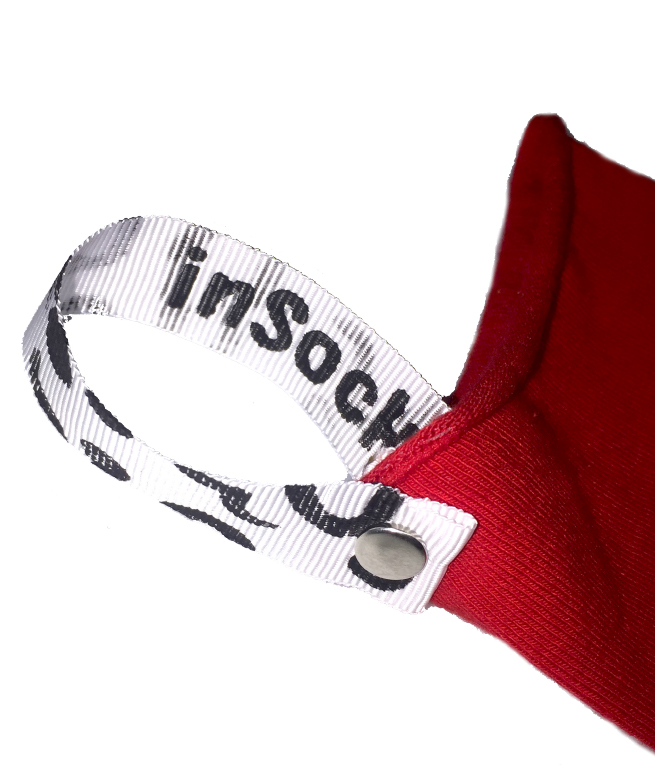 This project is the result of a team work with Blandina Selin Ibold,
under mentorship of Prof. Birgit Weller.
5. Semester | Industrial Design | HTW Berlin | 2018