In 2018 Germany alone produced 18.9 million tons of household plastic waste, according to the German Environment Agency (UBA). Most often the consumer does not have a choice when it comes to producing plastic waste. With alternatives lacking, it is almost a fulltime job to live a waste-free life. 
Replacing non-degradable packaging with degradable packaging is one part of the solution. Hemp fibres have been used since the onset of humanity and, rationally and unbiasdly judged, still represent a great ressource, inside and outside the ground. Hemp's benefits are still being discovered today, for example its immense cleaning power, which was discovered only recently.
Hanfkönigin
 (Hempqueen) 
is a refillable household cleaning set aimed at making plastic waste from cleaning products obsolete. The glas bottles are designed to be refilled and cherished for a long time. An in-built portioner makes it easy to use the appropriate amount, 
which is healthy for you and the environment. With Hanfkönigin, you buy one Refill-Bag full of cleaning granules and it will yield three bottles of cleaning product, once mixed with water. 
The cleaning granules are based on hemp tensides.
At home, 1/3 of cleaning granules are mixed with 2/3 water, as this is more ressource-friendly than buying liquid household cleaners.
A world without waste is possible, and a
 local 
Refill-System is one solution to the systemic problem.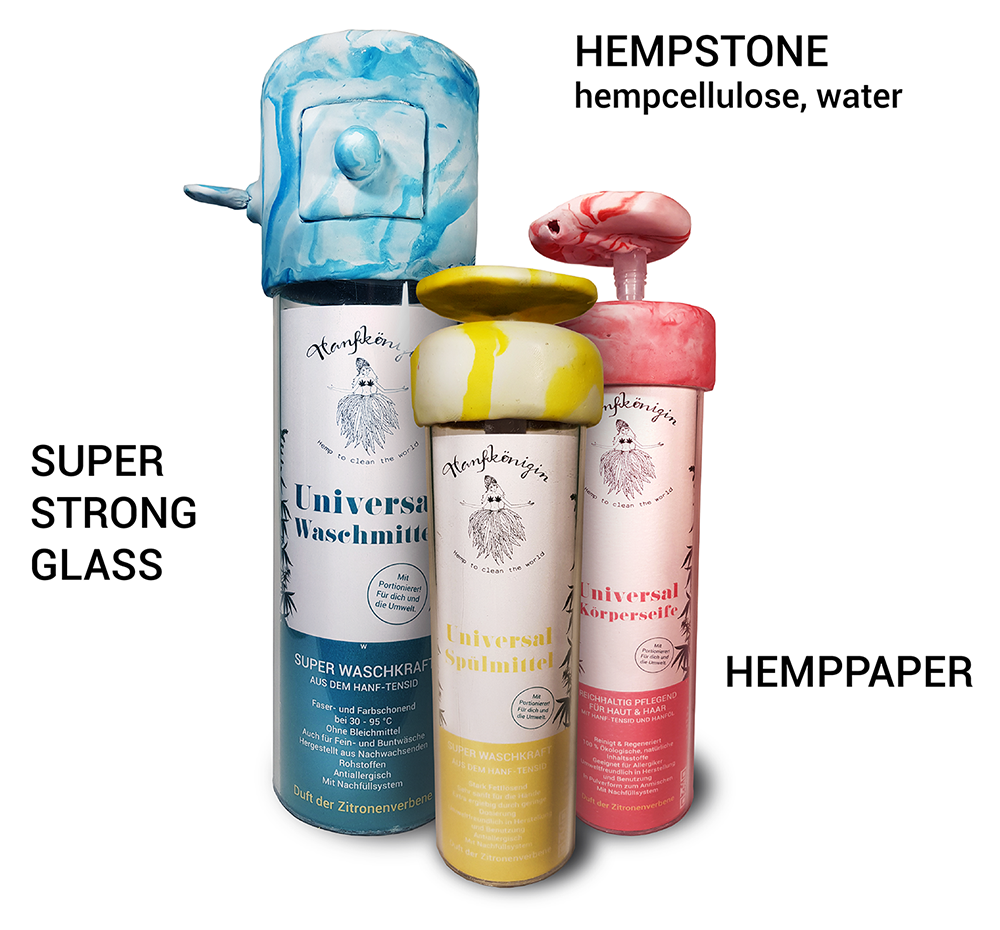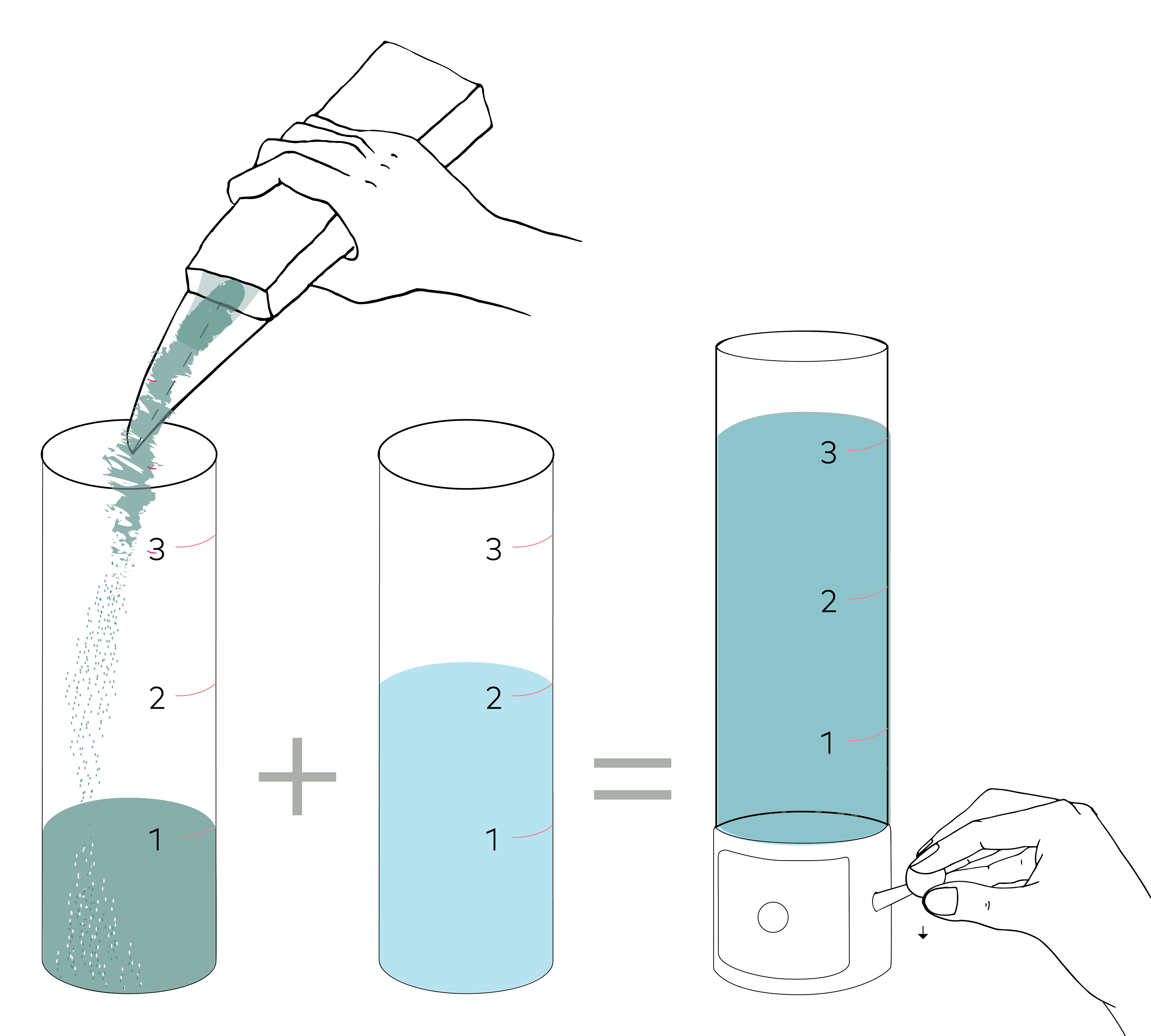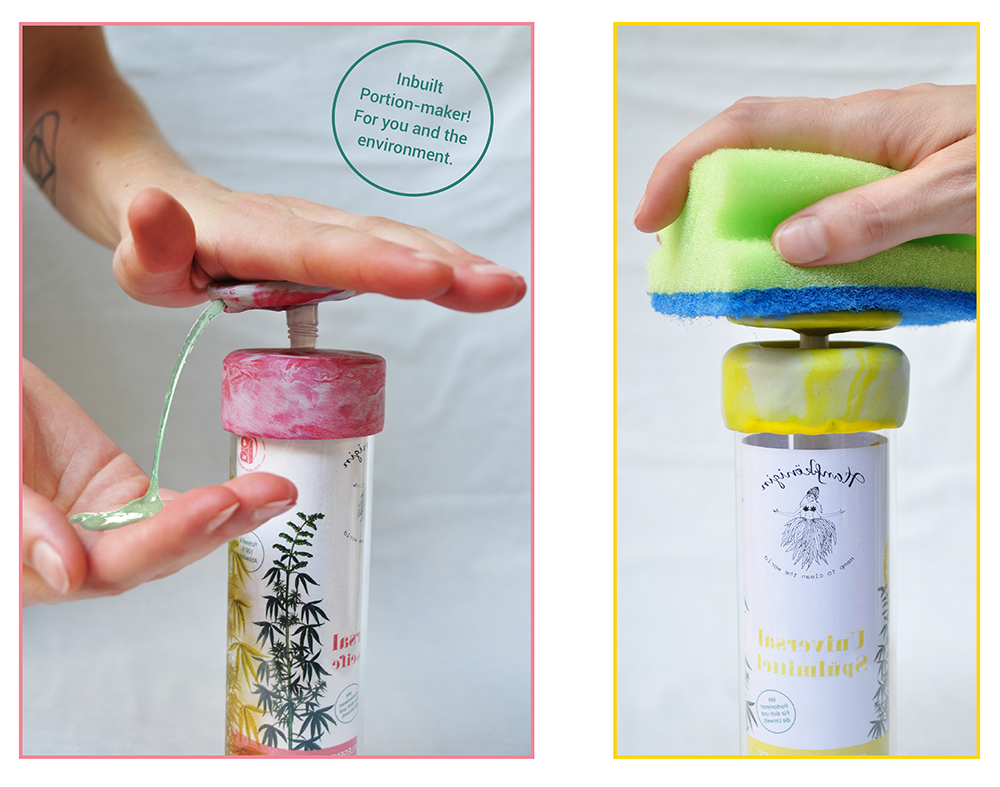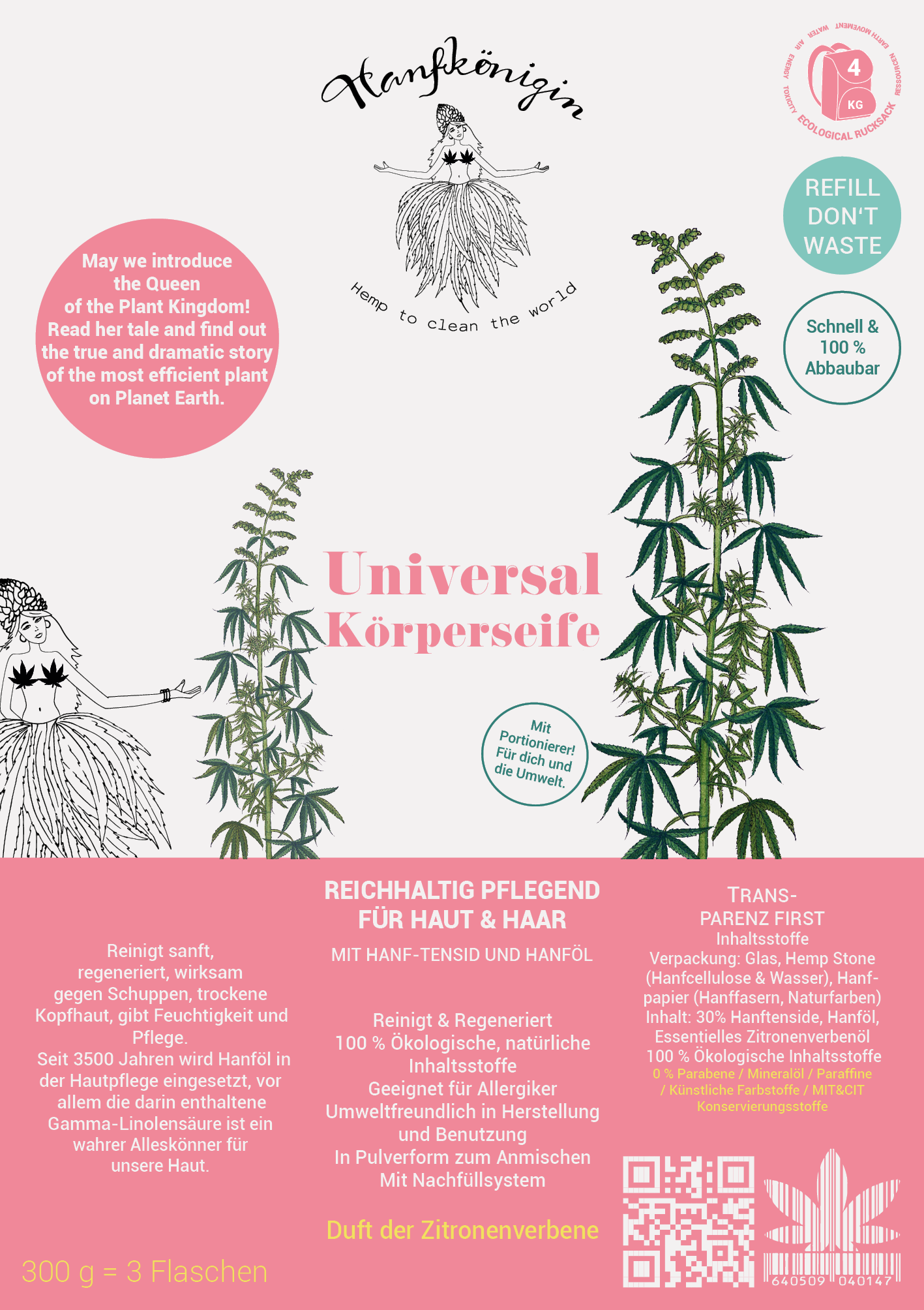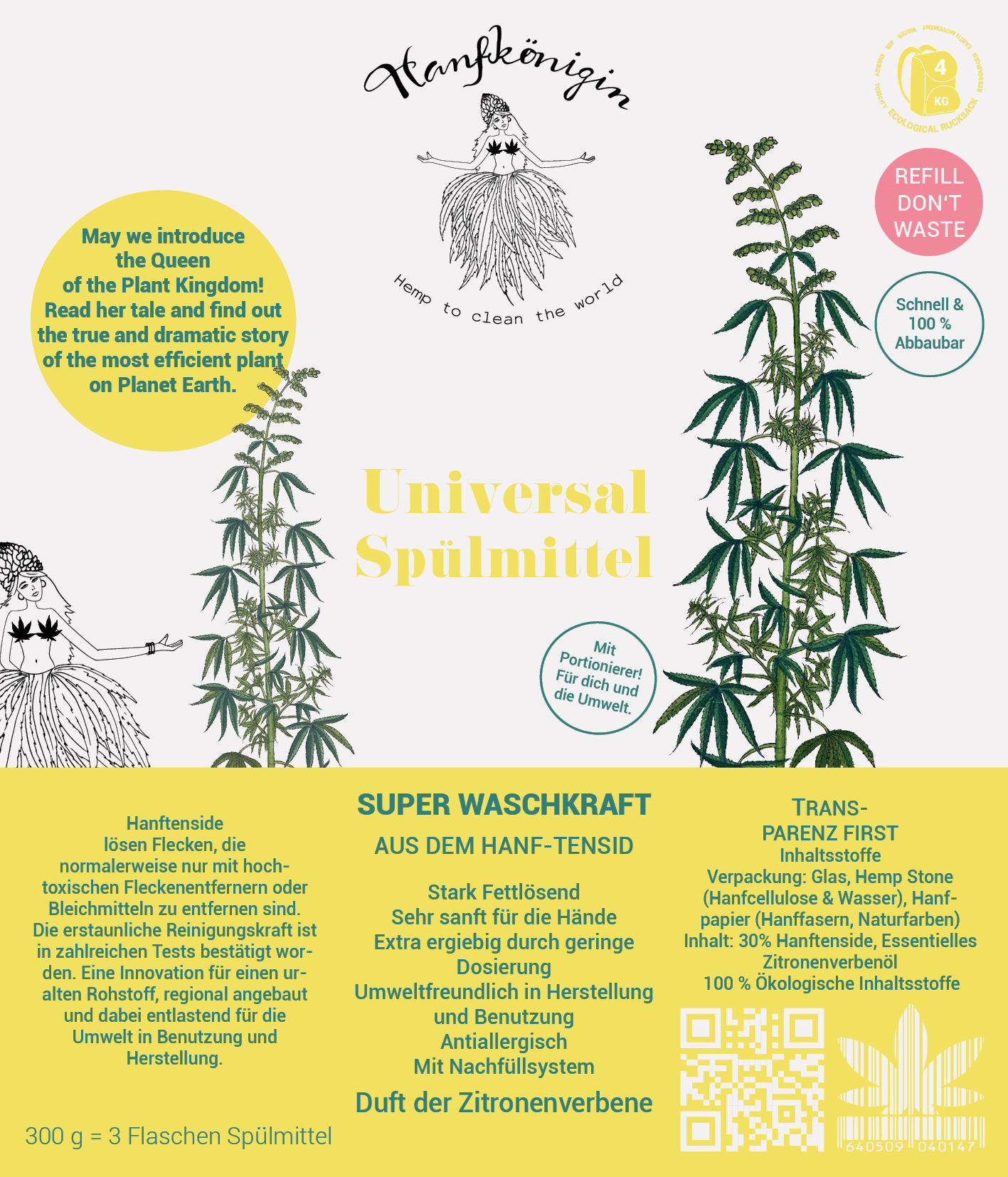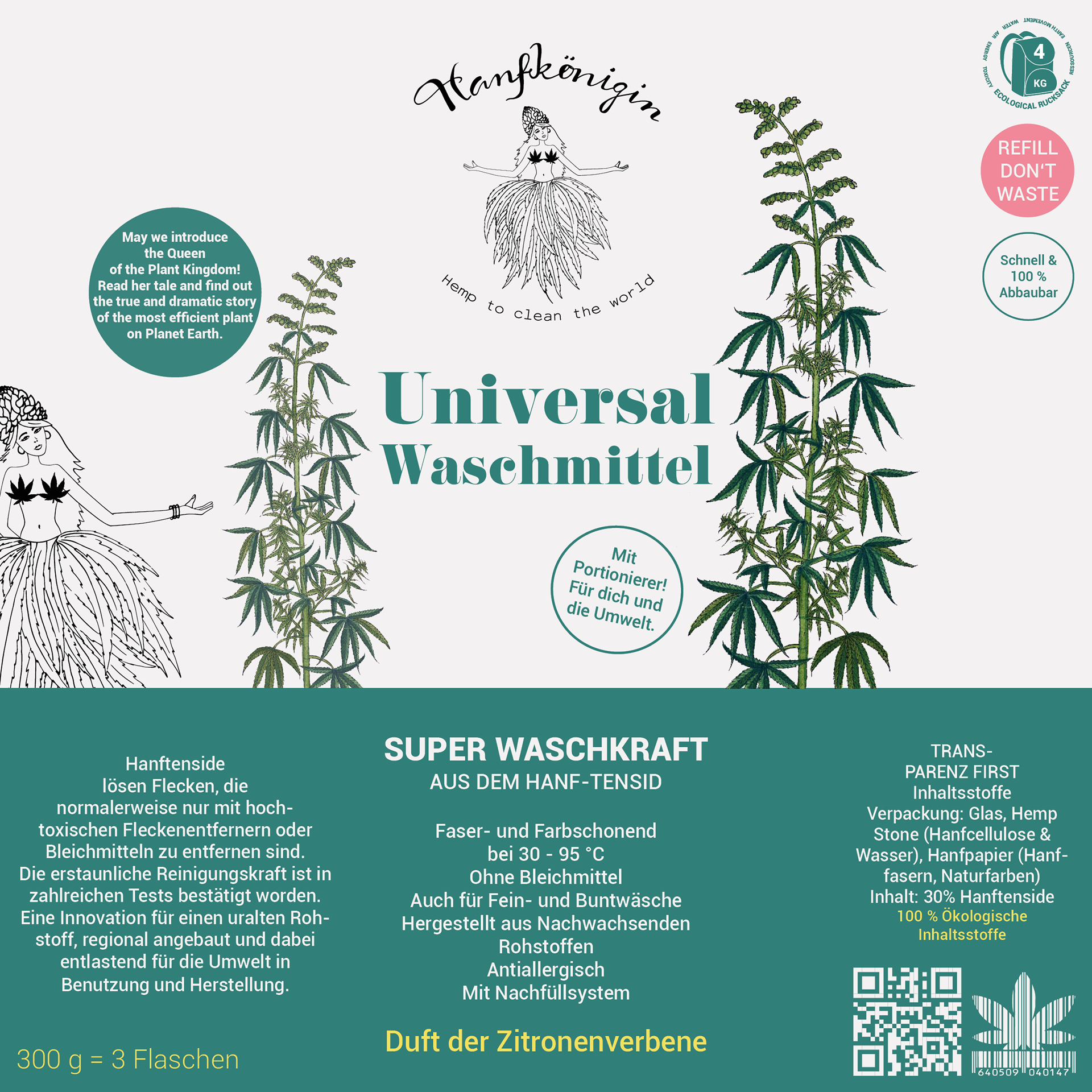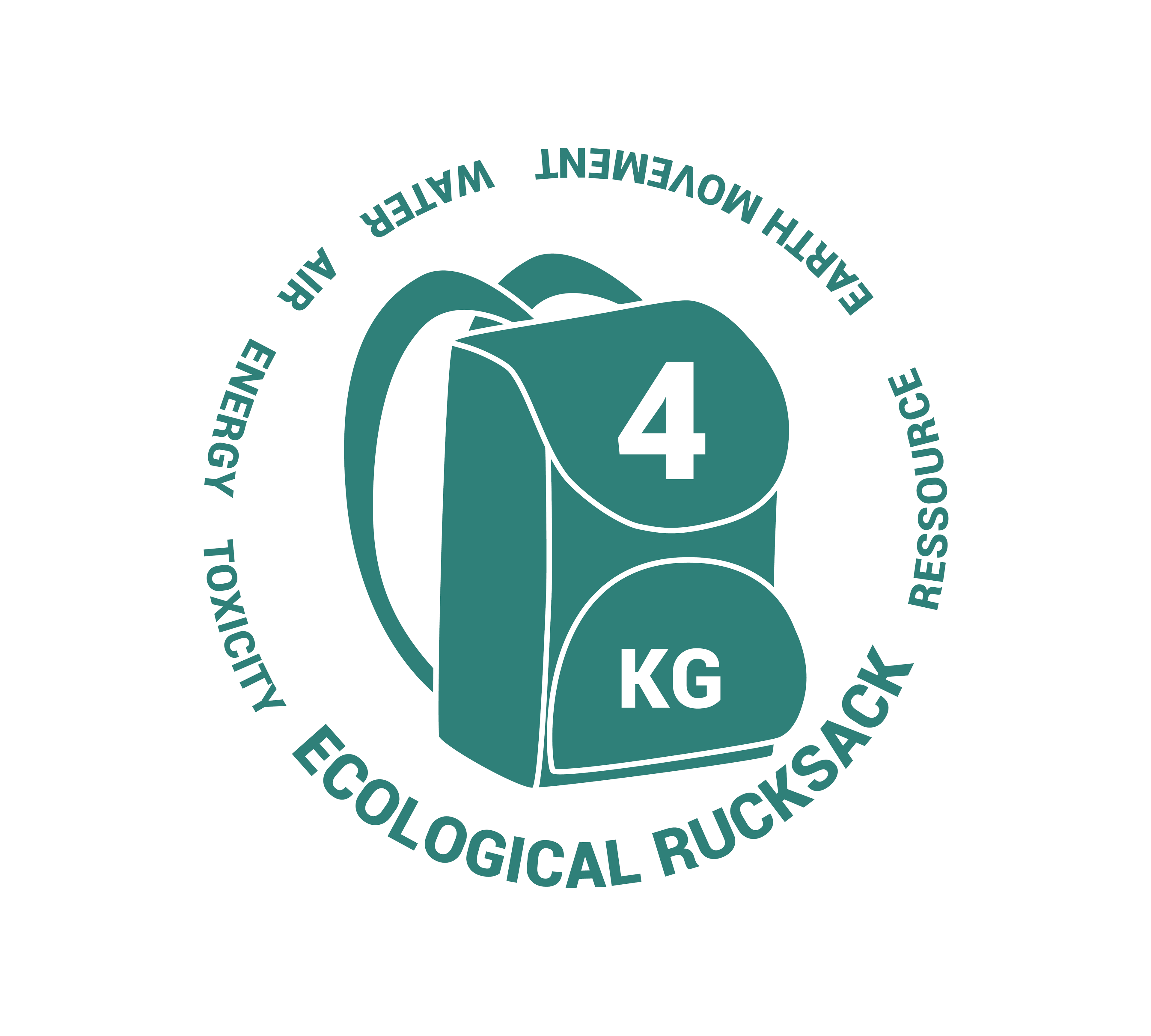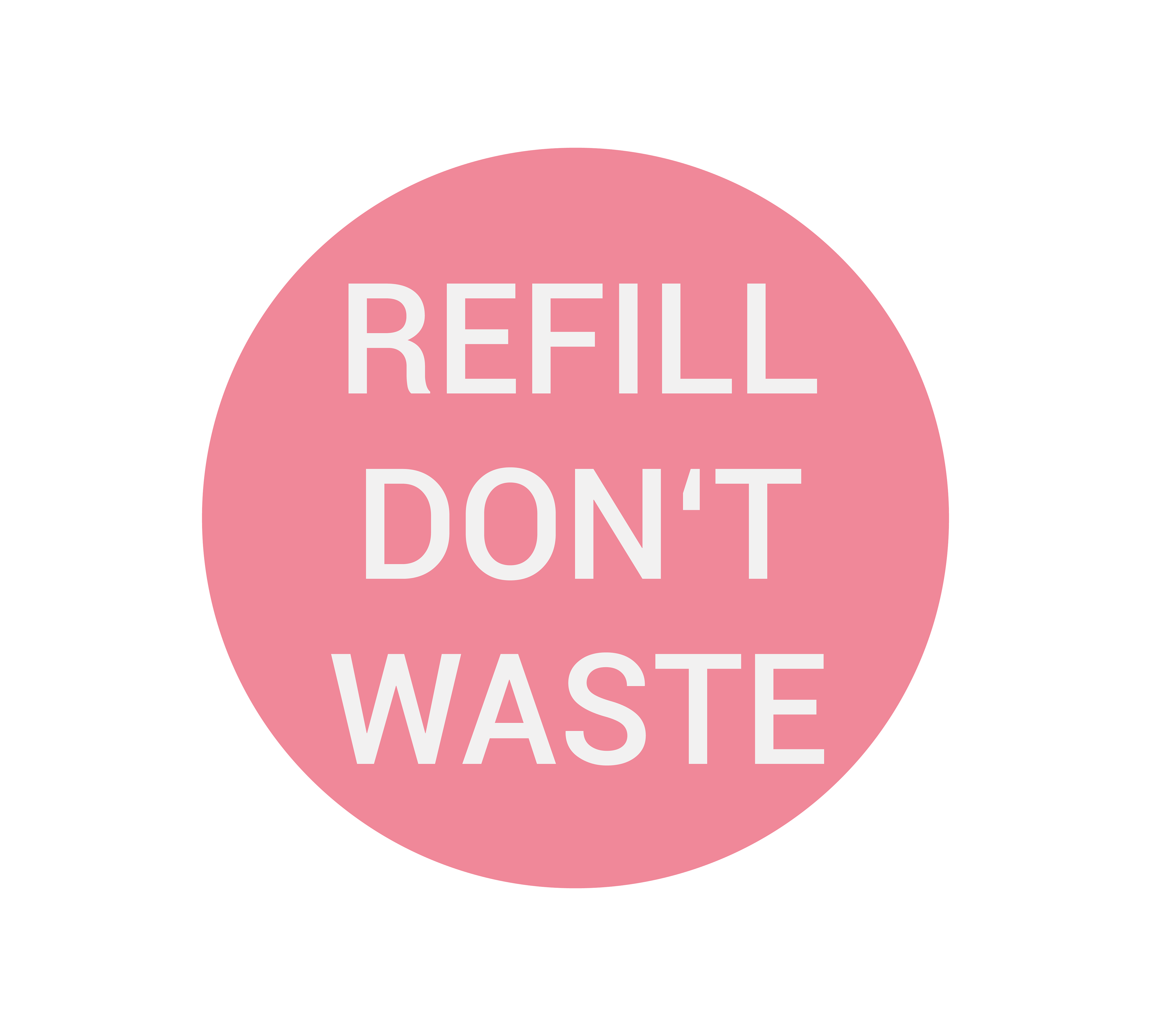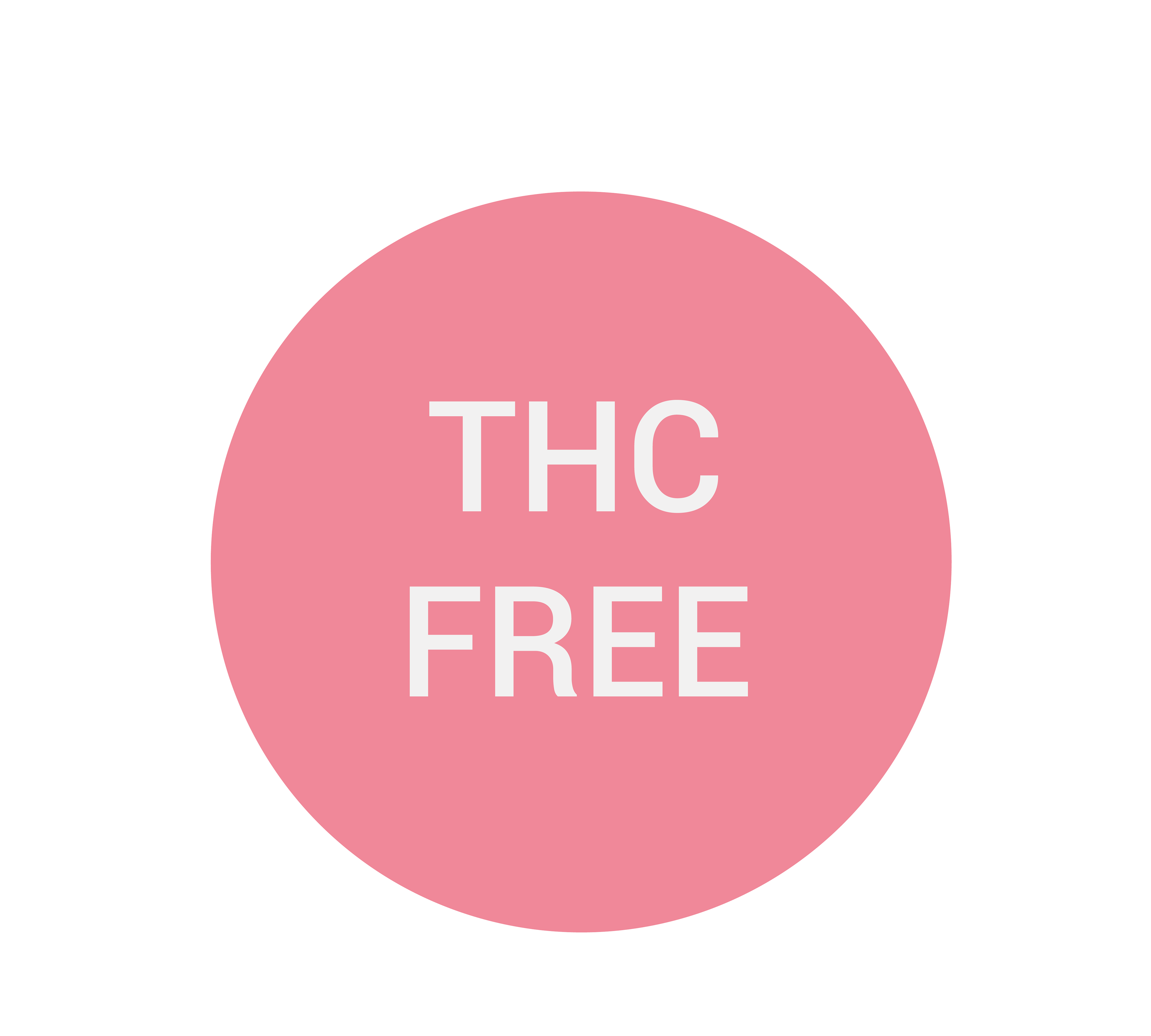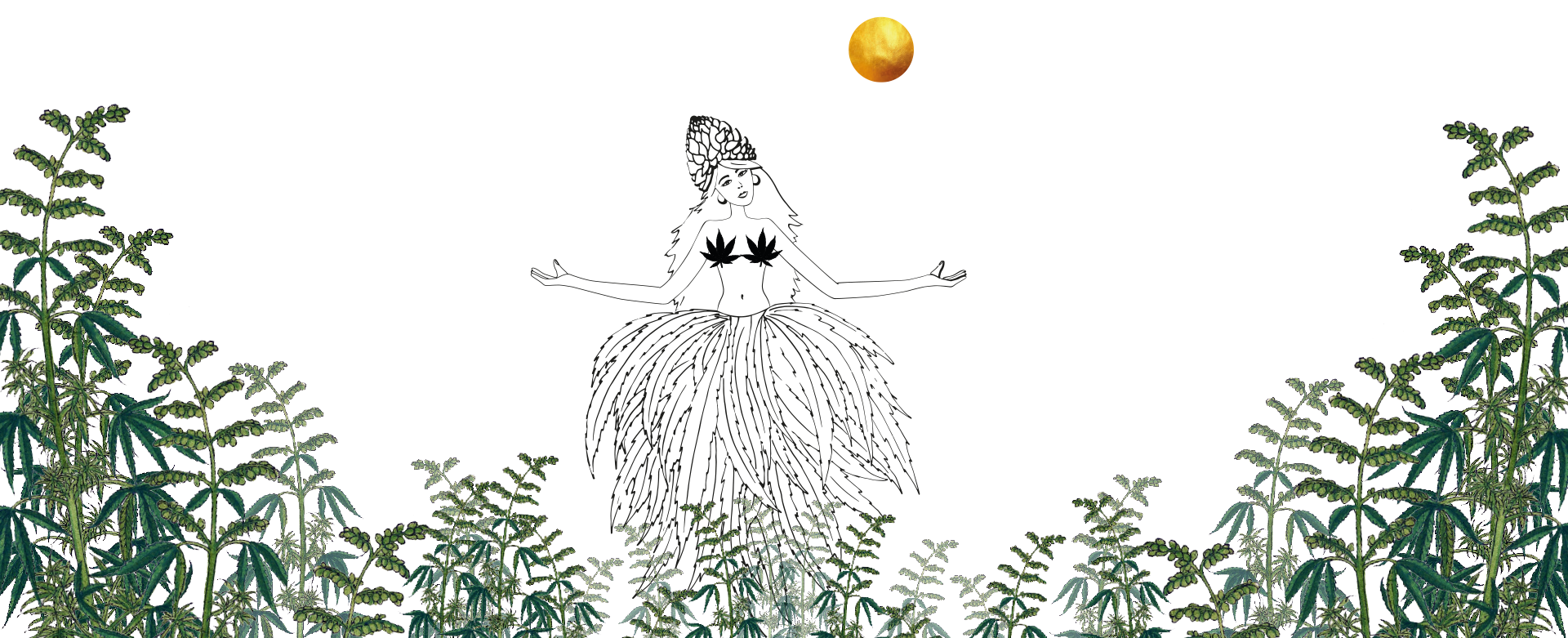 This project is the result of a team work with Josefin Wegner,
under mentorship of Prof. Sebastian Feucht.
4. Semester | Industrial Design | HTW Berlin | 2018